See on Scoop.it – futureproofmoney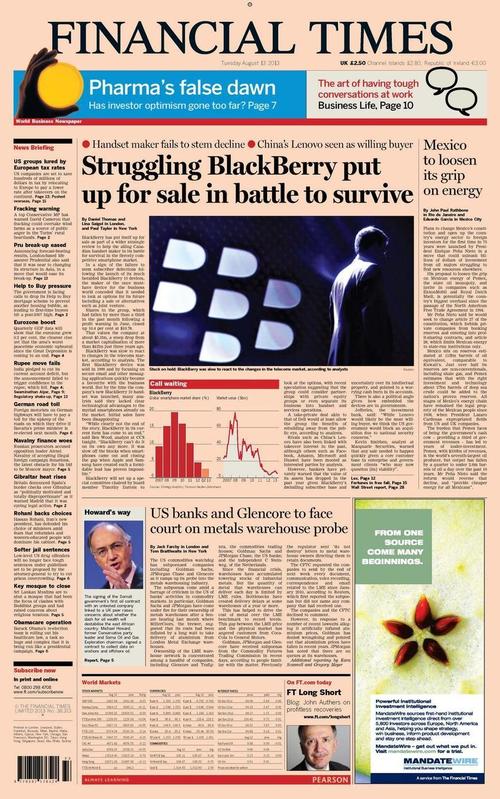 Here's a sneak peek at the front page of the UK Financial Times – Tuesday, August 13: http://t.co/KgLs7CwK3O
Pádraig Floyd's insight:
As ye sow, so shall ye reap. Cultivating an audience among fickle teens and pissing off core business users through a lack of innovation/unwilllingness to innovate and restricting portability of their users OWN data signed this company's death warrant ages ago.
Then having the gall to 'launch' two 'new' phones – one that looked like an Android and the other…a BlackBerry, put the tin lid on it.
Until the recent Twitter fiasco, that was one of the most inept PR assaults I have ever witnessed.
When it comes to buy/hold/sell, I wouldn't piss on it if it was on fire. #RIPBlackBerry
See on twitter.com