See on Scoop.it – futureproofmoney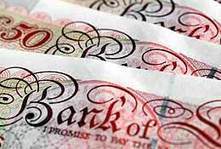 With financial advisers' rates at around £150 an hour, why not try some do-it-yourself investing? Merryn Somerset Webb writes for Saga Magazine and Saga online.
Pádraig Floyd's insight:
I can understand how a former broker might have a jaundiced view of the advisory community (don't worry, I'm not confusing the two). But it's very easy for someone with an Edinburgh townhouse to advise ordinary consumers to opt for DIY investments. Who will pick up the pieces when they piss it all away through uninformed choices or execution only financial abbatoirs?
See on www.saga.co.uk